Creating a community free of domestic violence requires continual information sharing and dialogue. Stay connected with us through the information resources on this page and – please – share what you learn.
Abusive relationships don't always leave bruises...

Abusive relationships don't always leave bruises...

Understanding the Cycle of Domestic Violence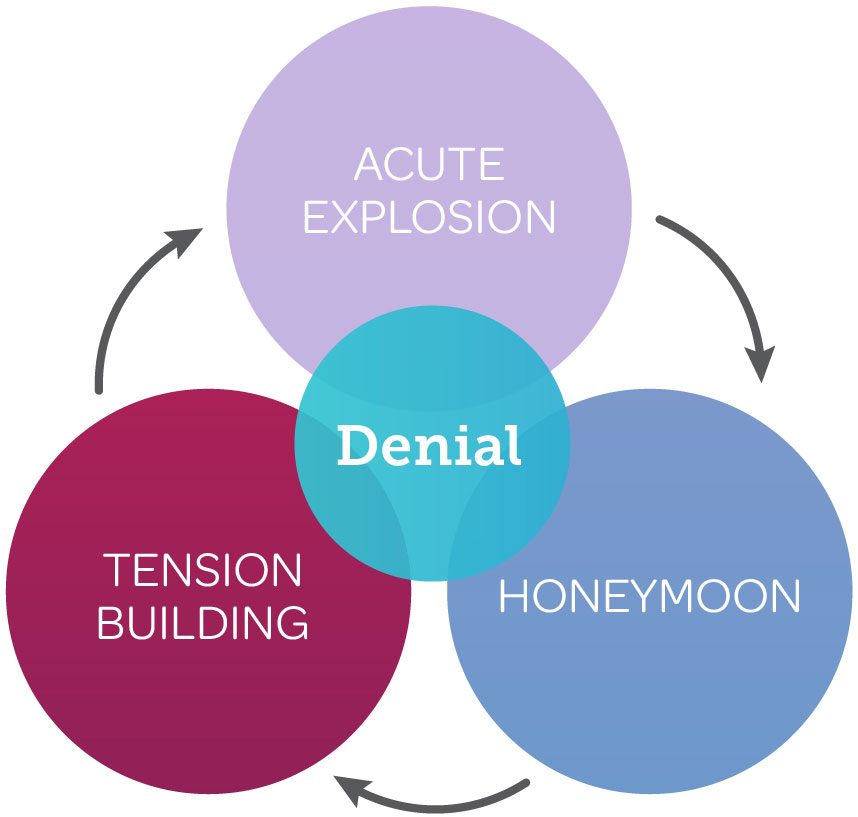 Acute Explosion
Batterer
Hitting
Choking
Humiliating
Imprisonment
Rape
Using Weapons
Verbal Abuse
Destroys Property
Victim
Protects Self
Police called
Tries to calm batterer
Tries to reason
Fight back
Leaves
Honeymoon
Batterer
Promises to get help/Begs forgiveness
Enlists Family's Support
Wants to make love
Declares love
Cries
Victim
Agrees to stay
Returns or takes back batterer
Attempts to stop legal preceedings
Sets up counseling for batterer
Feels happy/hopeful
Tension Buildling
Batterer
Moody
Nitpicking
Put-downs
Yelling
Drinking/Drugs
Threatening
Withdraws Affection
Criticizes
Sullen
Victim
Nurturing
Stays away from family & friends
Keeps children quiet
Agrees
Tries to reason
Cooks partner's favorite dinner
Feeling of walking on eggshells
Attempts to soothe partner
What sustains the cycle of violence?
Learned behavior
Economic dependence
Low self esteem
Keeping the family together
Self blame
Traditional value system
Isolation
Emotional dependence
Promises to change